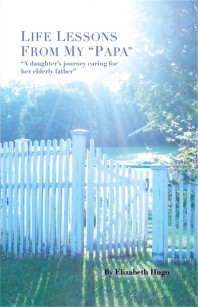 Life Lessons from My "Papa": A Daughter's Journey Caring for Her Elderly Father
On March 1, 2010, Elizabeth Hugo's life changed dramatically when her 92 year old father, Victor Mazzullo, moved into her home. Blind, diabetic and suffering from dementia, her papa required total care for his every need. As her daily life drastically transformed, Elizabeth soon realized she would have to rely not only on herself, but also on her faith as she learned to listen for God's guidance.
In her inspirational memoir, Elizabeth shares poignant anecdotes and applicable Scriptures that provide.....